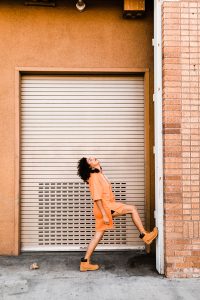 Have only a single spring garage door? You might consider upgrading to 2 garage door springs. It comes down to safety. If the torsion spring snaps, there's nothing supporting that several hundred pound door. God forbid there should be a kid, pet, or that lovely Malibu underneath when it does.
Chances are your opener won't be able to support the garage door on its own. So if a spring on a single door breaks, it all comes crashing down — literally. Garage doors have been known to cause serious bodily injuries — even fatalities. About 20,000 to 30,000 people are injured by garage doors, and dozens are killed every year. It's needlessly tragic. That's why keeping garage doors in great repair is critical — springs especially.
By adding a second garage door spring, you add a second layer of safety that could prove lifesaving. It's an upgrade to your garage door that we highly recommend.
Save Money — Save Lives!
And the added cherry on top is that a 2 spring garage door is cheaper too, overall. You can buy two 40,000 cycle springs for less than a single 60,000 spring, so you essentially get more cycles for less.
So why does your garage only have one spring in the first place? Simple. Whoever built your house was cheap. It costs them less up front. And there's a decent chance you'll buy a new door from them sooner than if they did the job right in the first place.
Need a 2nd Garage Door Spring? Call Us!
The good news is you can add a second spring fairly affordably — and since it will take less wear and tear off your door — you end up getting better value and use from the door. Give us a call and we'd be happy to come out and install a second garage door spring. We're at your service. We've been repairing and installing garage doors in Roseville, California for a long time.