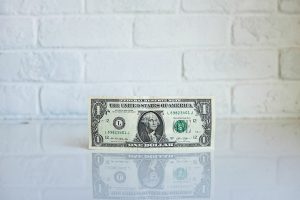 Most people hate doing taxes, but who doesn't love a refund check? Everyone looks forward to it; many families depend on it. Will you spend yours on a family vacation, a downpayment on a new car, or do you plan to invest it in your home?
If you're looking to get the most bang for your buck, keep in mind that a new garage door installation delivers one of the highest return on investments when it comes to home improvements — as high as 97%, virtually dollar for dollar.
The Hidden Cost of Yearly Use
How often do you use your garage door? Many people use it more often than the front door of their house. That door goes up and down easily 2 to 3 times per day in most homes. That adds up to 1,000 times per year. At 15,000 cycles on average for a garage door, those cycles can add up fast.
Why Garage Door Installation Pays for Itself
Eventually, the door is going to show wear and tear. It will either be super loud and rattly when it operates. It may display signs of rust, broken panels, or other indications of wear and tear. This can make the door irritating (especially to the neighbors), but it can also make it unsafe and ugly.
That ugliness can have serious repercussions to the resale value of your home. Realtors name curb appeal as the biggest factor affecting property value. With a new door, your home looks great from the street, which increases its market price. This is where the high ROI comes in. A new garage door is an investment — not only in peace of mind, but right in the pocketbook where it counts.
If not a New Door — Have You Considered a New Opener?
Most people only replace their garage door once or twice their entire lifetimes, even though the ROI is so substantial. An opener, however, is only designed to last a few years. It's common to replace an opener 2 to 3 times before you replace the entire door.
Also consider the numerous improvements made in garage door opener technology over the last several years. Smart garage door openers have become very affordable and have distinct advantages. They allow you to open and close your door from anywhere — right from your smartphone or device. You can also view the door remotely — so if you get a security alert, you can see what's happening and know when it's time to call the police.
How About Battery Backup for Your Garage Door?
It's also a good idea to invest in battery backup for your door. In fact, by law, any new garage door opener installation will need to have battery backup by July 2019. The law was spurred by the 2017 wildfires when a California congressman and neighbors couldn't open their doors due to a power outage during the evacuation. At least 5 people died in the fires because of trapped vehicles caused by garage door power outages, according to the bill.
So even if the opener isn't on a newly installed door, it's still a good idea. It could very well save your family's life. And that's the best return on investment you can ever get.