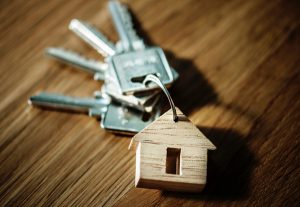 Boost Your Curb Appeal
Talk to any realtor at a party. They'll tell you that curb appeal is the single biggest factor in determining the resale value of a home, hands down. And it's not just the wine talking. It makes sense. People love looking good in the neighborhood, and they'll pay to look good. The bottom line is if you want to sell your home for top dollar, it needs to look great from the street.
The Importance Of A First Impression
"You only get one chance at a first impression," doesn't just extend to people. If you want to make a lasting impression to interested parties, you'll want to spruce up your home's curbside looks.If your garage door doesn't look picture perfect,i.e it's filled with dents, smudges, and cracks, it's time to renovate — or better yet outright install a new one. The good news is the money you invest in a garage door is practically money in the bank. Homeowners tend to use the same garage door for decades so changing up your door not only makes your house just a bit more attractive but also makes it more modern if you invest in "smart tech". A new garage door brings a 98% return on investment on average, and tops the list of home improvement projects when it comes to ROI . And that's on average. In a competitive real estate market like we've got right now in Roseville, California, you'll probably earn money back for every dollar you spend.
Quality Counts
Naturally, you'll want your investment to count — and that means a quality garage door. Consider getting one made from wood. It costs a little more and requires more upkeep, but it has a beautiful natural appeal that earns a higher price on the real estate market. You should also consider getting an insulated door. Even in the warm weather of Roseville, California, you'll have less heat transfer, which means your garage and home will be easier to cool. The energy savings can be significant. Couple your new wood garage door with a smart opener and your house will be the talk of the neighborhood.
Chat With Professionals
If you're serious about selling your home or simply want to futureproof and get ahead of renovations, speak with real estate agents for their advice on home improvements. Which houses are bringing in the most dough? While we're partial to wood garage doors, modern glass doors might be all the rage in your neighborhood. Are homebuyers in your region on the prowl for houses with pet doors or pedestrian walkthroughs?
Tap into local trends to find the right overhead door for your home. When you've found the perfect door that boosts the value of your home, find the best garage repair service in your area. You don't want to cheap out and go with an unlicensed and uninsured business that may not be liable for damages if things go awry with your new door. Speak with neighbors and friends about who they've used to install new doors in the past and consider following up with the recommendations from real estate brokers – they're clearly tapped into the market!