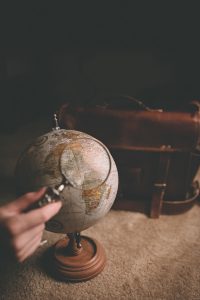 Smart technology is just that — smart — and there's nothing smarter than saving the planet for our children and grandchildren. A smart garage door opener gives you remote access and viewing of your garage door from any smartphone or Internet connection. But it also improves its efficiency — effectively saving the planet one garage door at a time.
One key factor in reducing your carbon footprint is to choose a smart garage door that doesn't stay on all the time. It essentially goes to sleep when not in use — like a computer monitor in the late '90s. Here are our 3 favorite garage door openers when it comes to energy efficiency and environmental advantage.
The Liftmaster Garage Door Opener
Most people don't realize it but many garage door openers spend more energy in "wait" mode than they do actually opening the door. This is known as "phantom mode," where the door is essentially sleeping but still draining energy. Most use five to eight watts of electricity in phantom mode (some of older models even use up up to 14 watts).
But not the Liftmaster Garage Door opener — Blue & Green Tomorrow ranked as the #1 eco-friendly garage door opener. Liftmaster's model uses only 1 watt of electricity in sleep mode — similar to your computer monitor on standby. That's good for the earth — and it's great for your electric bill. Sign us up!
The Genie QuietLift 800 Garage Door Opener
This is a smart garage door opener that's not only good for the environment but easy on the ears as well. It's designed to operate so smoothly you barely hear it, which is great if your garage is near a living room area or a bedroom. It works with a 3 button remote as well as a smartphone app — so you have remote control from your phone or mobile device. If you're looking for peace of mind, this is one eco-friendly garage door installation option you should consider.
Craftsman Drive
Craftsman is known to produce some of the best garage door openers in the industry, and the Craftsman Drive is no exception. It's super durable, strong and reliable — and backed by a guarantee. Maintenance on this garage door opener is a piece of cake. You've also got a number of options for power. It's an eco-friendly door that has many advantages over competitors.