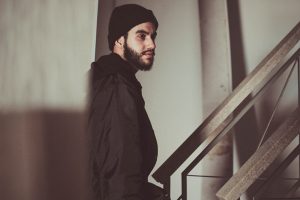 Every 18 seconds in the United States, a burglar breaks into somebody's home, according to the FBI. In fact, 10 families will have their homes robbed in the 2 to 3 minutes it takes you to read this blog.
And what's the average cost of each of those burglaries? $2,185, a little more than it costs to install a new high quality and secure garage door.
It may hurt, but it's not personal. Thieves are professionals. They tend to go for the easiest and most profitable targets. And that's actually good news because there are things you can do to your home and garage door that makes it less likely your home will end up an FBI statistic.
HOW LONG AGO WAS YOUR GARAGE DOOR OPENER INSTALLED?
Not sure? That's likely a problem. If your opener is older than 1993, it's time to get a new one — pronto! (You can check how old it is on the label near the motor housing. You can usually find out by lifting the cover over the light bulb.)
Anything older than 1993 needs to be replaced. Prior to that, the signal to operate the opener was coded via dip switches (in position +, 0, -). That's super easy for thieves. That 8th grade tech geek who lives next door can probably hack the code and raid all the beer in your garage fridge.
CONSIDER A WIRELESS HOME SECURITY SYSTEM
Most burglars do their homework to see if you have a home security system in place, according to a study by the University of North Carolina at Charlotte's Department of Criminal Justice and Criminology. If you do, they'll move onto the neighbors. If you don't, you're a prime target.
You'll also want to be sure that the security system is wireless. About 25% of burglars will cut the telephone or alarm wires before breaking into a home. If you have a wireless security system, by definition, there are no wires to cut. Wireless security options have gotten very affordable the last several years.
STOP LEAVING YOUR REMOTE IN YOUR CAR
Far too many homeowners leave their remote inside their car. Worse, they'll leave it clipped to the visor in plain sight. If you happen to park in the driveway, all it takes is a good size rock and a broken window to open your garage door at a push of a button.
Instead, get a remote that fits on your keychain. This way, the remote comes safely into the house with you. And you don't lose out on convenience, since it's right there on your keychain.
If you do opt for the keychain remote, be careful the button doesn't get pushed in your pocket or jacket. You might consider hanging up your keys out of habit when you walk in the door.
CONSIDER INSTALLING A WINDOWLESS GARAGE DOOR OR TINT EXISTING WINDOWS
Windows in a garage are great for natural light, but they provide potential thieves a personal view of the menu. There's no need to give the temptation to look inside your garage, eyeball your Mercedes, powertools, or that sweet mountain bike you got for Christmas. Privacy is also security.
That's why you should always consider a windowless garage door when researching choices for a new garage door installation. If getting a new garage door anytime soon is not an option, add some tint to existing windows for privacy.
CONSIDER INSTALLING A SMART GARAGE DOOR OPENER
If you haven't already, it might be time to step into the 21st century. And that means installing a smart garage door opener, complete with cameras and remote control right from your phone.
With a smart garage door opener, you have complete control of your garage door right from your smartphone. If you or your kids forgot to close your garage door, you'll get a notice and the ability to close the door remotely — from anywhere — your office or even a beautiful beach in Hawaii.
Plus, you'll be able to view your garage door remotely from your phone. If you get a notice of a security risk, you can see what that risk is and immediately alert the authorities.