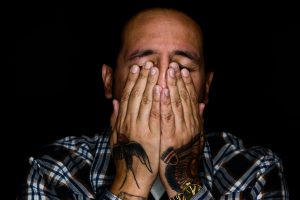 Own a garage door long enough — and it will need repair. Like water in the well, we usually don't think about our garage door until it's broken, and then it's practically the end of the world. Most people don't have garage door repair companies on speed dial like family doctors or dentists. How do you find somebody you can trust? There certainly is no shortage of garage door repair companies in Roseville, California. Here how to spot the scammers from the professionals and choose the right garage door company who can truly do the job.
Nearly everybody has a garage door, and it seems like nearly everybody has their own garage door repair company these days. Many of these are fly-by-night companies that set up a website and hired unskilled and inexperienced subcontractors to do their dirty work. Sadly, these clowns are giving the entire garage door repair industry a bad name. It's understandable to be skeptical. In fact, it's healthy. Here's how to filter out the scam artists so you know you're always working with a reputable company from the very beginning.
How Do They Get Away with It?
These hack repair companies tend to prey on suburban areas where there are already many options for garage door repair. Sometimes they'll even have similar names as a company that has been serving the Roseville California area for years. They're counting on homeowners not doing their research.
Warning Signs to Watch Out for
Be wary of companies that say they need more than a day to install or repair a garage door. They'll tell you it's because they are busy but most likely they don't have the proper tools, truck, or repair personnel on hand. They need to be able to arrange for a subcontractor, who might be doing this on the side as a second job for extra money.
Be wary of "sales" or "discounts" that sound too good to be true. Many of these require you to buy now. This is a new garage door we're talking about. You'll probably buy 2 or 3 your entire lifetime. There's no need to rush. Take some time to think it through.
A quality company will provide you several options for each job, complete with estimates. You shouldn't feel like you've been backed into a corner.
Are They Local?
When researching potential companies to repair your garage door, check to see if they have a physical local presence in Roseville. Many companies have little more than a website and no real location to speak of. They aren't part of the community. You want a company you can turn to who has reliably served the community with reliable repairs for years. The best options for garage door repair will have a following in the neighborhood.
Do They Offer 24/7 Emergency Repairs?
Does the company offer 24/7 emergency garage door repair? Garage doors rarely break down at convenient times. It's often the middle of the night, early in the morning on your way to work, or on a weekend. But you rely on that door for security and convenience. You need a company you can turn to who can repair it anytime at a moment's notice.
Research Your Options
Reputable companies will be able to provide examples of other repairs and installations they've done. In many cases, these will be your neighbors. You may even be able to contact these customers directly and ask if they were satisfied with the work.
Talk to your friends, neighbors, coworkers, and family in the Roseville area. After all, nearly everyone has a garage door that has had to be serviced from time to time. Ask for recommendations.
Look up the company on Google Street View to see if they have an actual headquarters location. If they don't list an address, this is a serious warning sign.