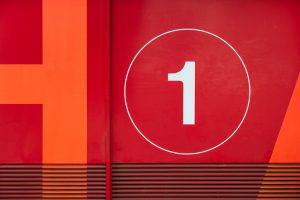 Own your own home for long enough — or happen to buy a fixer upper that needs attention — and it's inevitable you'll need to install a new garage door someday. And while garage doors have one of the best returns on investment for all home improvement (a whopping 98%), it is an investment — and a pretty sizable one at that. Most people will only replace their garage doors once or twice in a lifetime. Here's what you need to know to make the most of this investment.
WHY ARE YOU INSTALLING A NEW DOOR?
Let's start with the reasons you need a new door and go from there. Is this a question of necessity or are you just looking for a change or improvement? Is it because your door isn't functioning properly or does it look worn down?
Appearance is a common and vital reason for replacing your door. Your garage door has a big impact on curb appeal — which greatly affects curb appeal. This is why the ROI on a new garage door is so high — it can substantially improve the resale value of your home.
On the other hand, safety and security are critical reasons to install a new door. Older doors can become dangerous — especially if you have pets and kids. A broken down door can also be a target for thieves. They're trained to spot problematic doors as opportunities. Call it a crime, call it a burglar's job security, either way it's your family home that's on the line.
QUALITIES TO LOOK FOR IN A GARAGE DOOR
Depending on why you are choosing to install a new door, there are different qualities to look for. Do you want a door that's more energy efficient? Then perhaps you should consider an insulated door. How about a more durable door? Perhaps you should choose a steel door that's thick enough to withstand thieves. Are you looking for a door that improves the look of your home? Perhaps you should consider a wood or wood composite door, or perhaps a door that has custom fixtures or windows.
TYPES OF GARAGE DOOR MATERIAL
The right type of material you choose for your garage door depends on budget, style, and the climate in which you live. Here are a few things to consider.
Steel is the most reliable option — and it can be one of the cheapest. It's the most durable and requires little maintenance. The catch is that it is susceptible to rust — especially in a wet climate like Roseville winters. Steel is also prone to dents. Steel doesn't work well for insulated doors, so they tend to be less efficient.
Aluminum is a nice alternative. It can actually be cheaper than steel and doesn't rust. But steel is weaker.
Wooden doors have a beautiful natural appeal. But they also require more maintenance to look great. They can be susceptible to pests like termites and other insects. They also need to be painted and sanded regularly.
If you want an insulated door, compost wood is an excellent option. It can also bring down the price while still having the same naturalistic style.
YES, AN INSULATED DOOR IS GREAT FOR WARM CLIMATES
If you live in Roseville, California, you might be thinking an insulated door isn't for you. After all, the weather is beautiful and warm all year, right? But it can get extremely hot in the summer. Keep in mind that an insulated door keeps hot air out as well as cool air. If your garage is attached to the house, an insulated garage door can substantially reduce your heating bills. Your air conditioner won't have to work as hard. That's good news for both your pocketbook and the earth. Reduce your household expenses and your environmental footprint at the same time.