With so many options available, it can be tough to find the right garage door opener. It might be too expensive, or it might not have the reliability, versatility, or battery life that you need. As garage door professionals, we've done our research and are here to share some of the most popular models currently available – models with the happiest customers! All of the models on this list have slightly different functionalities and specifications and their own pros and cons, but we agree are the best garage door openers of 2017. Take a look at all five of them to determine if any suit your specific needs.
Chamberlain Wi-Fi Ultra Quiet WD1000WF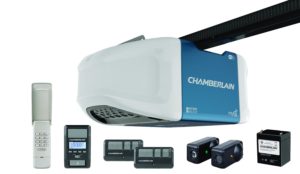 The Chamberlain WD1000WF is one of the most advanced openers on sale today. Its 1-1/4 HPS motor is more than enough to lift most garage doors. It is Wi-Fi enabled with a smartphone app, which many users find to be a very convenient feature. It also has a battery backup, which is vital should the power goes out. The WD1000WF is arguably one of the most quiet and hi-tech options on the market.
Chamberlain Whisper Drive WD832KEV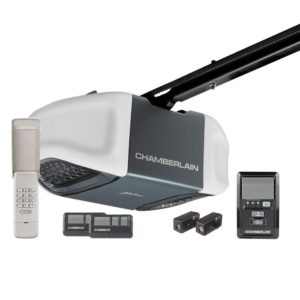 The Chamberlain WD832KEV is very similar to the WD1000WF. The main difference between the two is the WD832KEV's weaker 1/2 HPS motor and lack of battery backup. Reviewers have said that it is slightly less quiet than the WD1000WF, but much quieter than other options on the market and it remains a popular choice. The WD832KEV can be purchased online for slightly less than the WD1000WF – about $30 – $40 cheaper.
Genie QuietLift 2042-TKC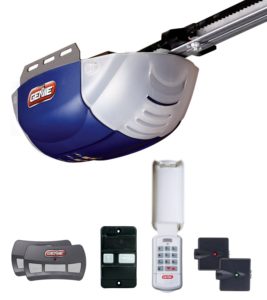 The Genie QuietLift 2042-TKC is a great option for those looking for a combination of reasonable price and impressive features. This 1/2 HPS belt drive opener costs around $190, making it one of the cheaper models on this list. While the QuietLift does not feature Wi-Fi or smartphone compatibility, it does come with two traditional remotes. Many reviewers have mentioned a preference for standard remotes, as Wi-Fi networks can go out, potentially rendering your garage door opener temporarily useless!
Sommer Direct Drive 1052V000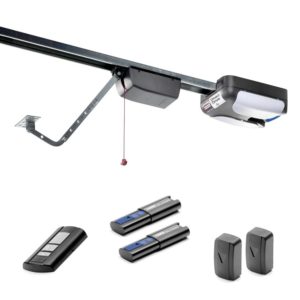 The Sommer 1052V000 Direct Drive is perfect for people that want a simple, strong, silent, traditional garage door opener. It does not have a great deal of unnecessary features and it's nearly silent operation and simple installation are a huge hit with consumers. The 1052V000 comes with a 1 HPS motor and is currently available online for $249.
Liftmaster Wall Mount Opener 8500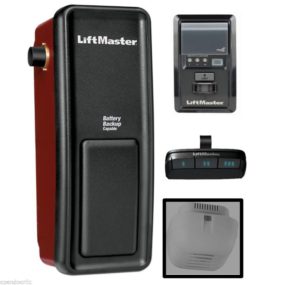 The Liftmaster 8500, while the priciest opener in this list, is definitely an interesting option. For those of you with front mount torsion springs, this opener is a great choice. Capable of lifting up to 650lbs, the 8500 boasts ultra-quiet operation and a wall mount installation – no rails to be hung! The 8500 comes in at about $300, but with an enclosed gear case that provides continuous lubrication and protection, you can expect a longer life than standard ceiling mount openers.
Garage Door Repair Roseville CA: Your Garage Door Opener Experts
Whether you're installing an opener for the first time, need a replacement, or a simple repair, we're happy to help. Call us any time at 916-347-0211 to get a free quote or schedule an appointment!