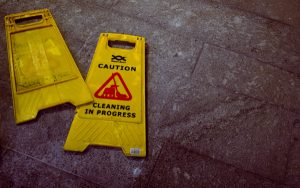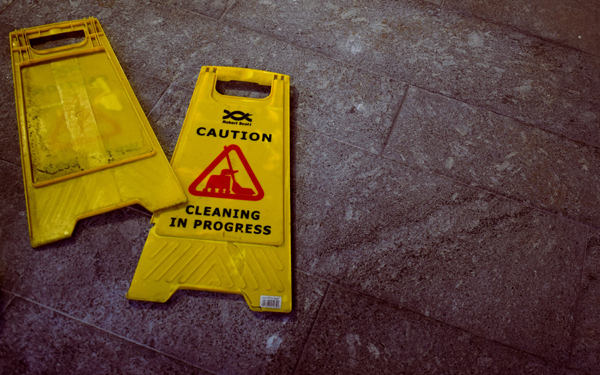 Let's lay it on the line: It's impossible to truly enjoy your garage if the floor is disgusting. You could have the most beautiful garage door — insulated, made of wood composite materials — but if the floor is oil stained, cracked concrete, it's nothing but a dungeon. The good news is having a cleaner floor is not only possible, but much easier than you think.
Easy Stain Removal
The first step is to remove the stains. Fortunately, this doesn't require expensive or toxic cleaning products. In fact, most of this stuff can be found in your kitchen or bathroom — baking soda, bleach, cat litter, Coke, laundry detergent and even Kool-Aid.
Get yourself a solid deck brush with stiff bristles. Don't bother with a kitchen broom. Those soft bristles are no better than a toothbrush.
Laundry detergent and hot water work great for the general scrub down. Coat the floor with a brush and let it soak into the concrete for a good 20 minutes. Scrub it down with plenty of elbow grease. Rinse with a hose or better yet a pressure washer. Repeat as often as seems necessary.
Dealing with Oil Spills
For nasty oil spills, cat litter and Coca-cola works like a dream. Spread the litter over the oil and let it soak up the gunk. Sweep up the litter and spread cola on the stain. Then hit it with a mixture of detergent, bleach, and warm water.